Dear visitor!
Holidays are made for adventures. It's an adventure that can make for an idyllic retreat from the stress and routine of daily life.
Thousands of adventure-minded people like you choose Central Asia as a destination for their vacation. One of the primary reasons for this region being at the top of tourists' vacation lists is that Central Asia, and Uzbekistan in particular, is a place for nature adventures and cultural immersion. History buff and architecture enthusiast, seeker of unknown experiences, and simply an inquisitive traveler, each can get a great opportunity to explore and marvel at the unique flavor of this ancient land.
Once you have taken it to your head to wrap up your travel plans, a challenging task indeed, you need a professional to help you. And here we are, an Uzbekistan-based travel company specializing in adventure tours and tailored holidays to the countries of Central Asia. Why should you comment yourself to our care?

First,
our sole mission is to refine your travel to your complete satisfaction, with regard to your individual tastes, budget, and time frame. Offering you an intriguing selection of tours we go beyond the standard, conventional itineraries advertised by numerous tourist companies working in the local market

Second
, because though YOUNG and BOLD we have in-depth first-hand knowledge of the region and tourist business. This tempered with our INNOVATIVE approach and great devotion to local traditions is the best warranty of your travel with us being fabulous and full of long-lasting impressions. And the only surprises you'll get will be good and pleasant ones.

Next
, because we always focus on DETAILS. We will handle arrangements from start to finish making your stay a worry-free one. Our dedicated staff will be readily available on hand to assist you with every particular of the travel, including nitty-gritty practicalities.
Finally, because we believe that MONEY MATTERS to you, and therefore we offer a variety of tours and services ranging in price from low cost to average and deluxe. We are here to craft a unique package for you which won't constrain your thirst for adventure by your purse.
We are able to create a vacation with the best and most complete travel experience possible, whether you are traveling alone or in a small group.
NOTHING IS IMPOSSIBLE. We stick to this philosophy of ours in everything we do, as we are building the reputation, not resting on one.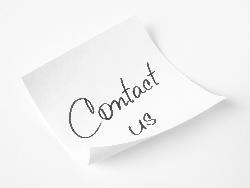 Join us for adventure and discovery.
Call us at + 998 91 534 0 88 or contact at info@samarkand-tours.com
There will be always somebody to talk you through your plans and ideas. Somebody to help you choose the best. Somebody to answer your questions.